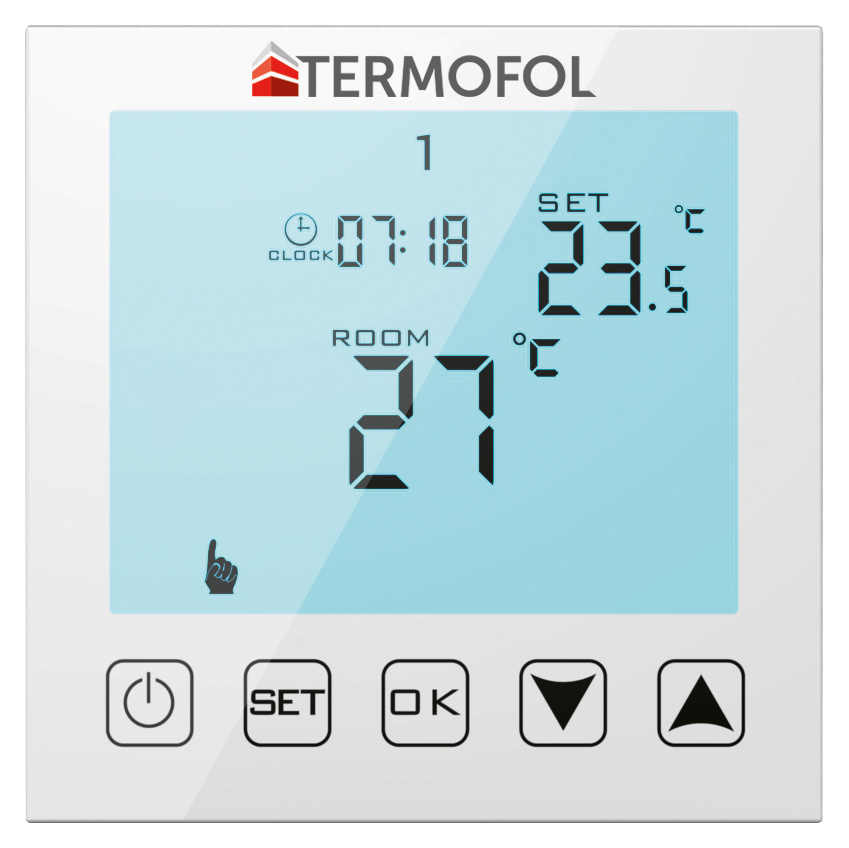 Our thermostats are customized, calibrated and ready to use with any electric heating system. All equipped with a floor sensor, can read floor temperature or air temperature.
Thermostats have a load limit 16Amp for trouble-free use  only 80% permissible load.
– One thermostat is connected to one section.
– All section are controlled separately.
– Temperature can be set or turn  on individually in each room.
– Our thermostats are calibrated for max energy savings.