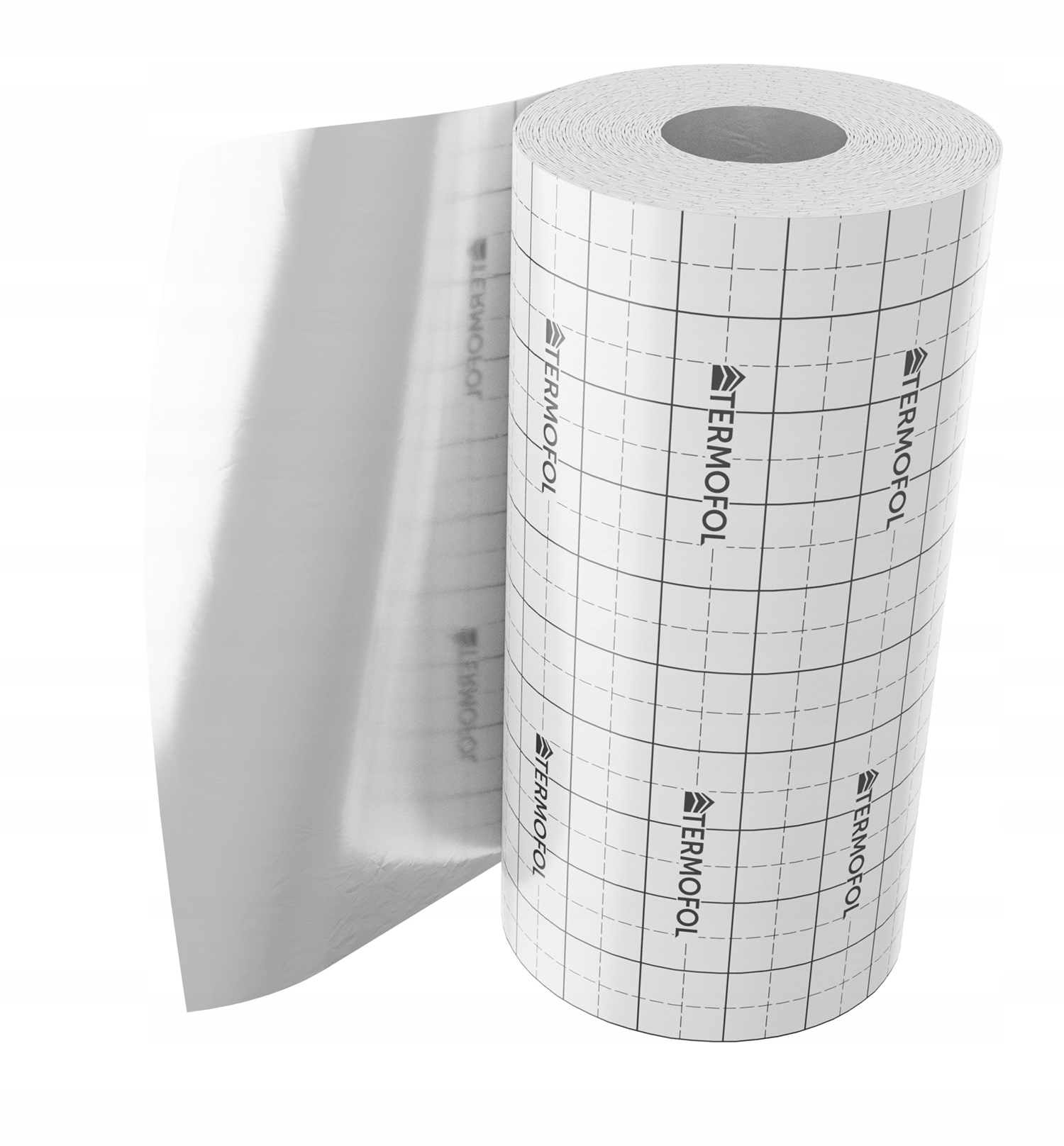 INSULATION AND ACCESSORIES
Insulation designed to be used under heating film.
This material prevent sub floor from absorbing heat and help reflect far infrared heat back in the room.  
Build in vapor barrier secure your floor from moisture. No any other underlay is necessary, heating element is placed directly on the insulation and cover with vapor barrier, laminate panels can be lay out directly on the vapor barrier, see diagram.