Heating mat installation under ceramic tiles
Heating film installation under laminate panels
Termofol Diamond heating film installation
Few important details before installation:
The substrate humidity must not exceed 2% if it is higher than 2% damp proof insulation is recommended
Sub floor must be level.
Install 1 thermostat in 1 room. Thermostat control 1 area / accommodation.
If Wi Fi thermostat is used 15 areas can be controlled from one application.
Thermostat is 16Amp, we do not recommend exceeded 80% Load = 13Amp.
Use two Corrugated Tubing from floor level to the thermostat, one for electric wire other one for floor sensor.
Heating film lay out can be perform by any person with basic DYI skills, electrical connection mast be done be qualified electrician.
Heating film installation diagram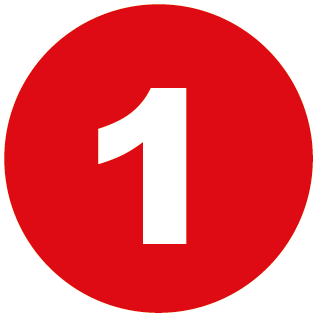 Heating Film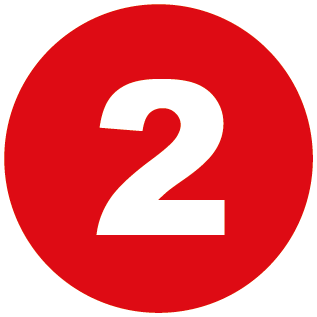 Electric cable heating film connection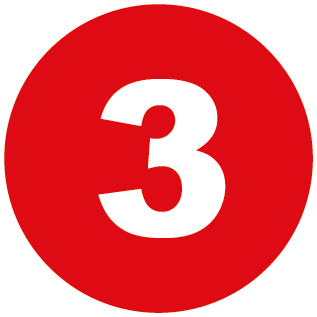 Underfloor temperature sensor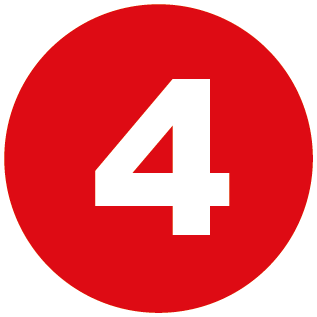 Thermostat Control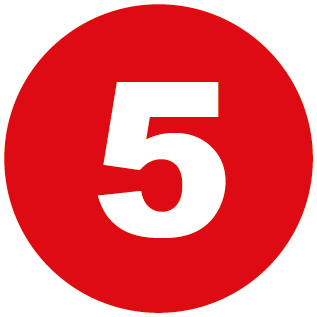 Main Power Supply Source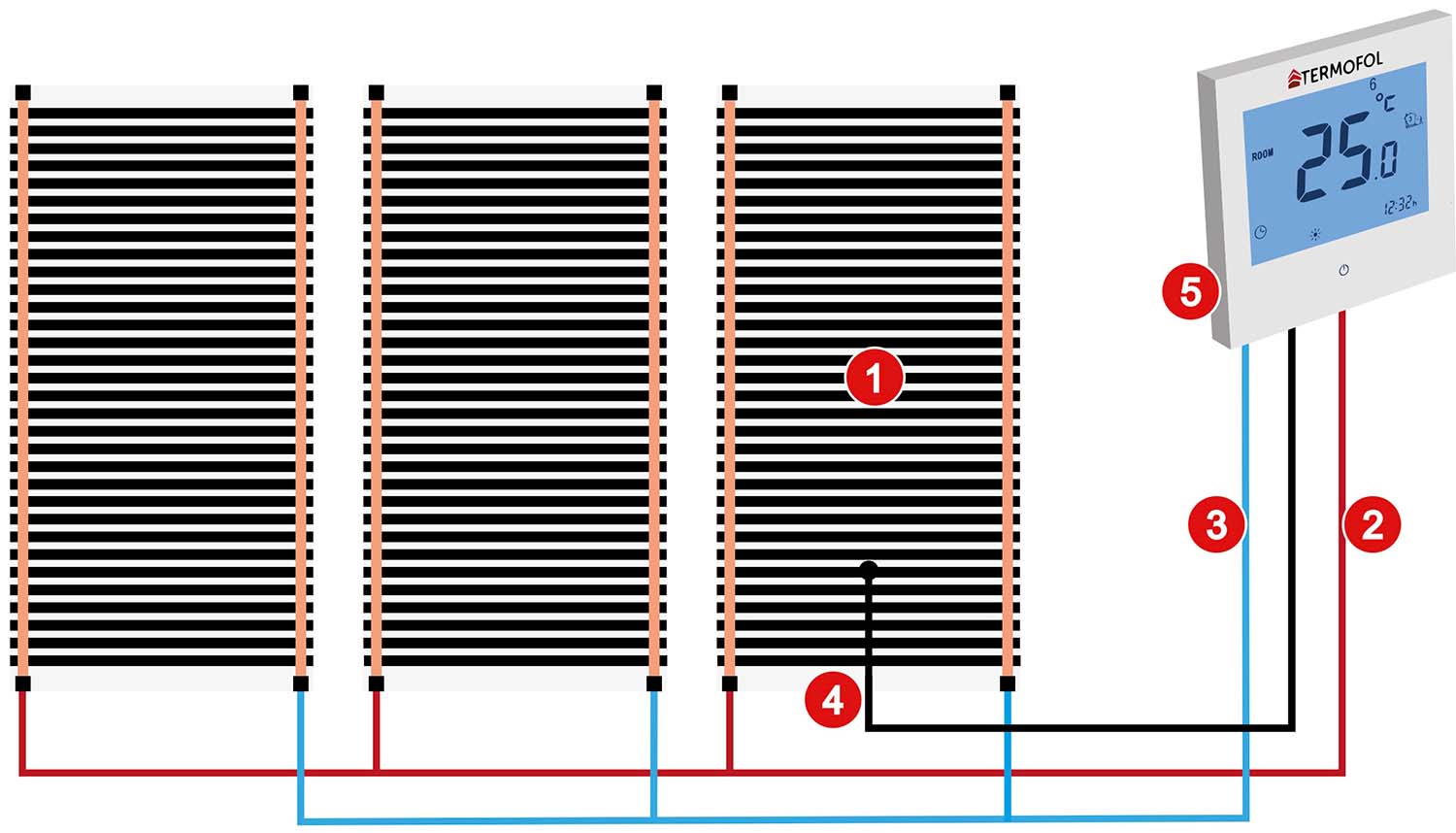 During installation.
Don't overlap heating elements.
Don't place electric wires on top of the heating foil.
Use only approved tools for clip connections.
Secure all copper ends. It is mandatory that all copper strip need to be secured with black butyl tape.
During installation use soft shoes, don't damage heating film.
Use Termofol foam insulation on total floor area.
After installation.
Check system resistance.
If you can make some pictures.
Mark strip position in the warranty card, measure exactly strip position for example distance from the wall.
Self leveling, Va pour retarder 0.120 m²K/W
Non-toxic / non-carcinogenic
Moisture resistant, Tear proof
Can be cut in any way, requires only scissors
Available in 3mm or 5mm thick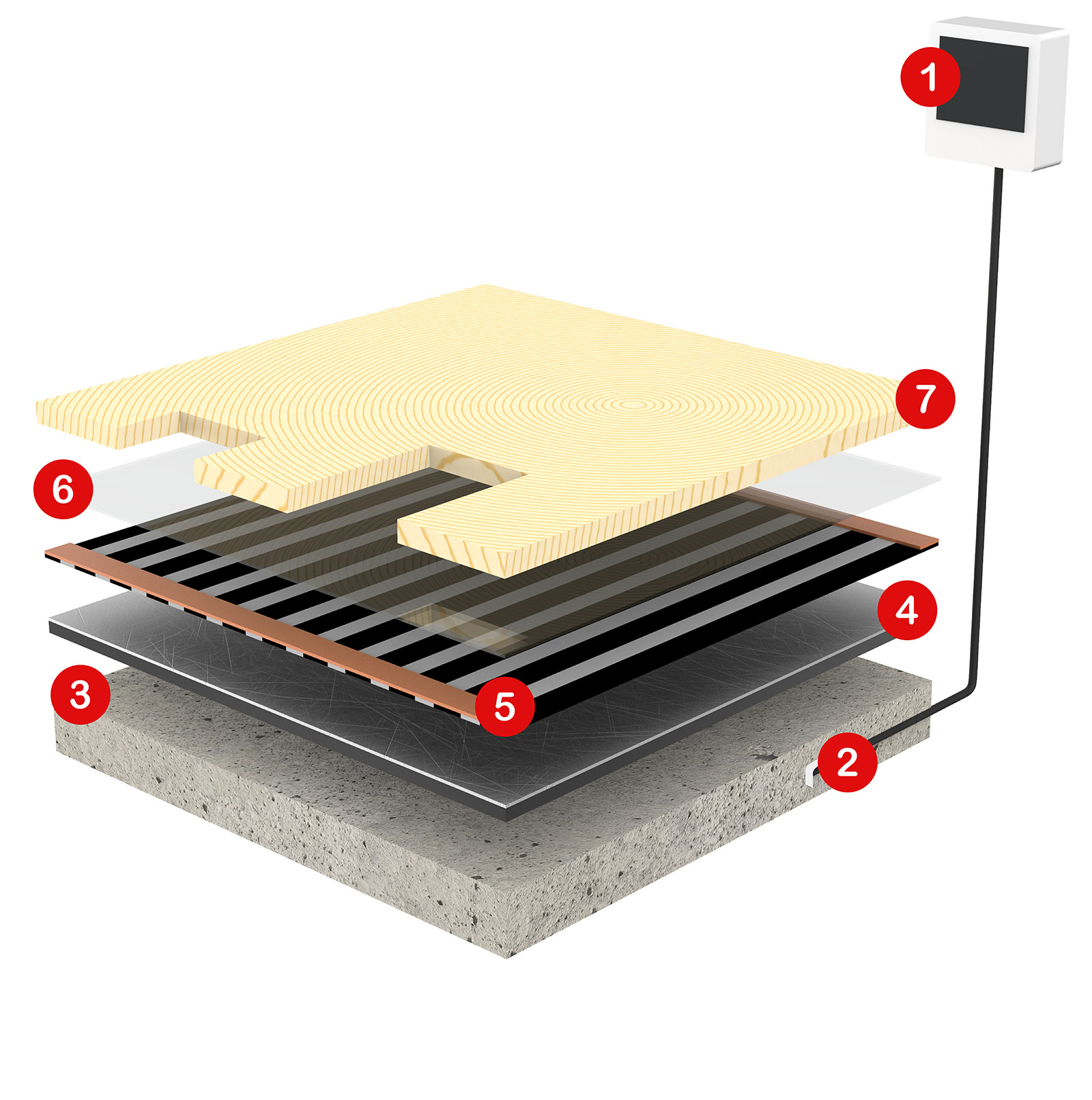 CROSS-SECTION FOR LAMINATE PANELS
2.
FLOOR TEMPERATURE SENSOR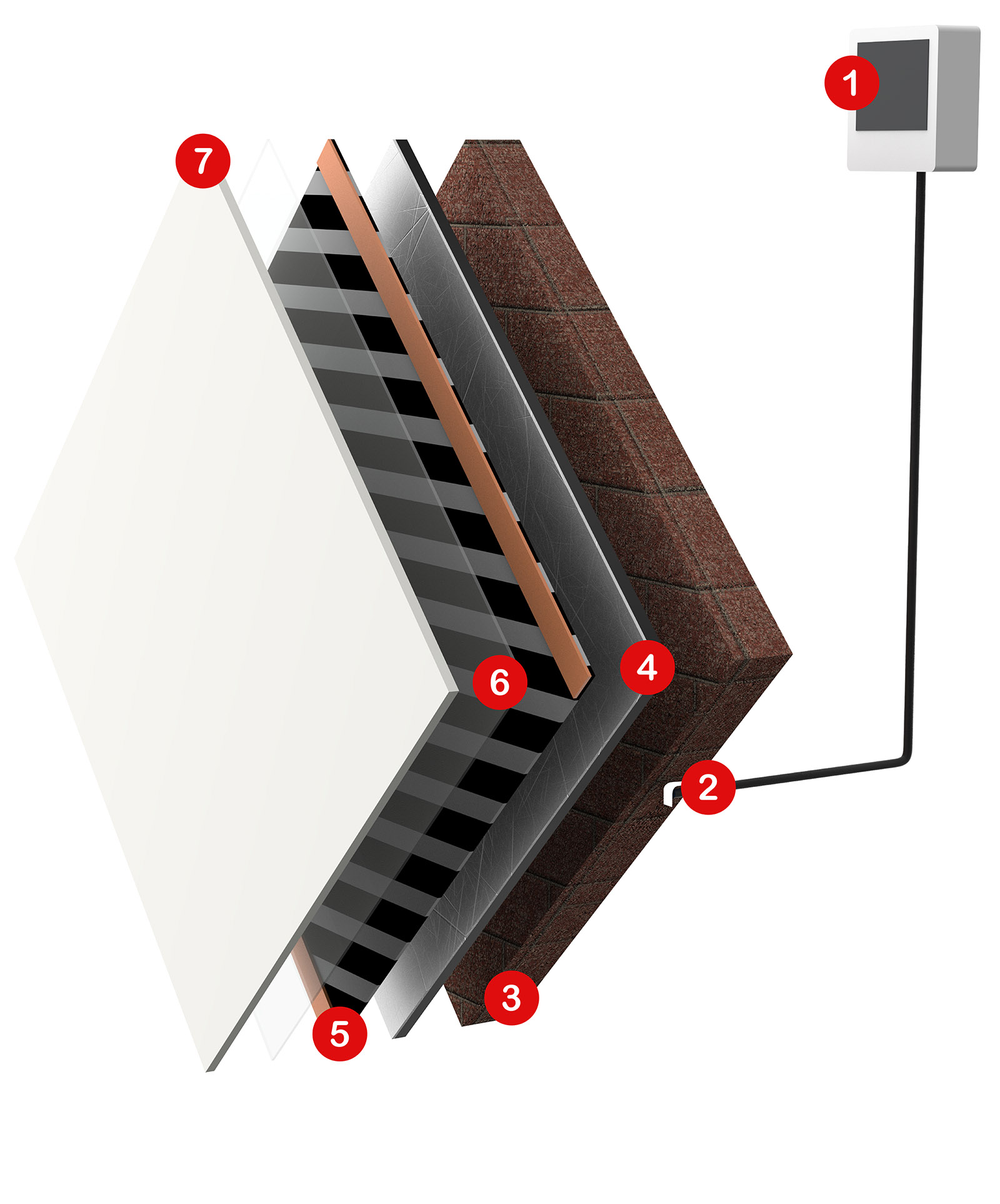 CROSS-SECTION FOR WALL HEATING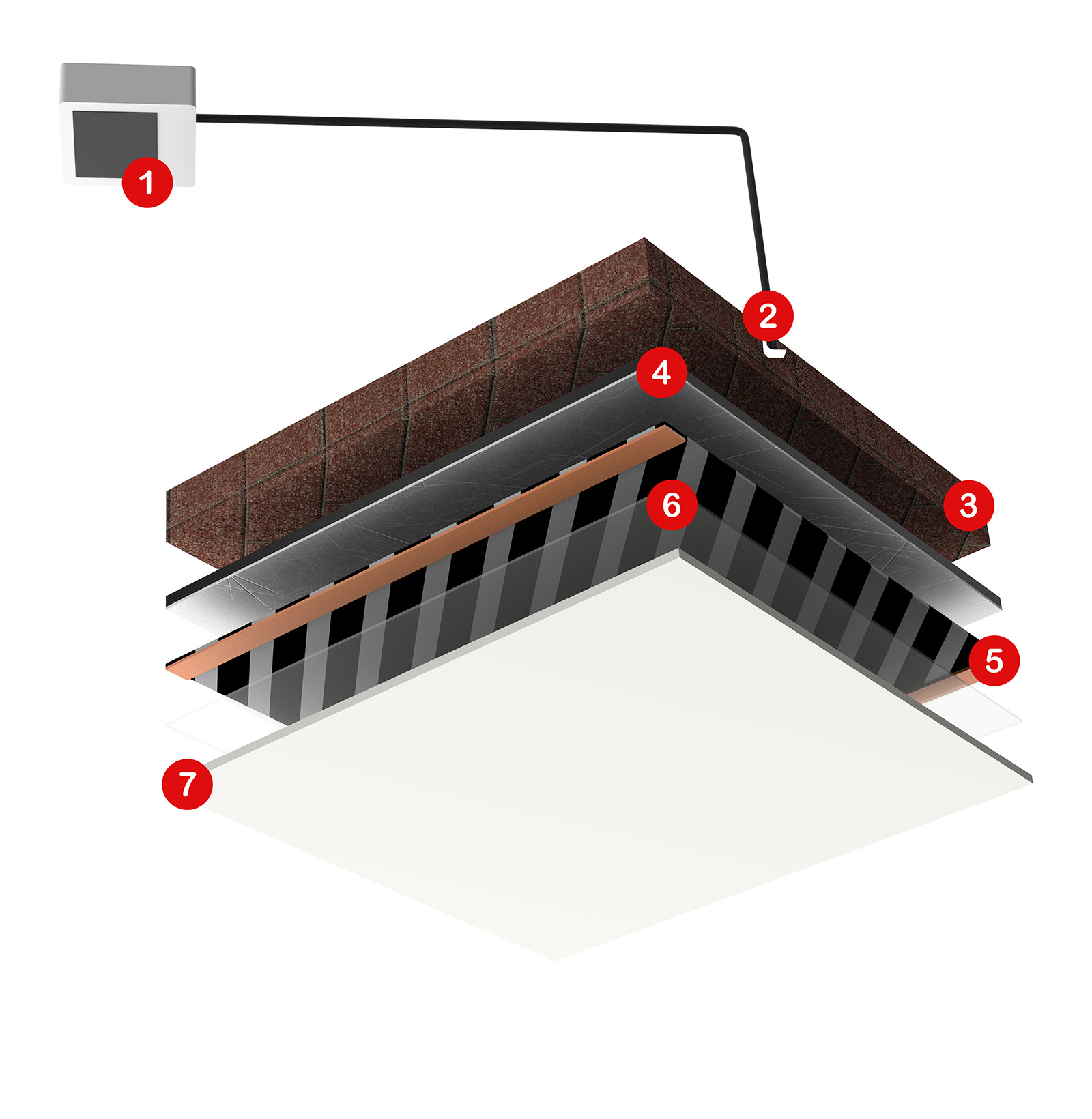 CROSS-SECTION FOR CEILING HEATING
FREQUENTLY ASKED QUESTIONS
Heating power is the most important value.
House with energy rating A B C D can choose lower heating film power 80W/m 140W/m
House with energy rating D E F G  choose Higher heating film power 180W/m   220W/m
Additional heating choose lower heating film power 80W/m 140W/m
As a main heating source choose Higher heating film power 180W/m   220W/m
Qualified electrician need to connect power from main electricity box to the safety switch max 16Amp from safety switch power need to be connected to the thermostat, heating film is connected directly to the thermostat. Connection need to be done the same way if traditional heating mats are used. Please contact us for installation guide if Nest thermostat connection is required.
If you want to lay down laminate panels use our heating film, this solution
Offers reduced installation time. Newest technology far infrared heating designed to be use under laminate floor with highest safety rating IPX7
There is no need to cover 100% room area. This product is highly efficient and provides high thermal comfort even if 75% floor area is covered. First cover areas that are used most walk way, center of the room when you actually used. Avoid Installation under flat bottom furniture, Installation under furniture on legs is permitted. Keep minimum distance from the wall 100mm / 4 inch.
All items are stored in UK based Warehouse all orders received and paid before 11 am are sent out the same day 24H tracked and insured service, we work with UPS Fedex.
Thermostats have a load limit 16Amp for trouble-free use  only 80% permissible load.
One thermostat is connected to one section, all section / areas are controlled separately.
Temperature can be set up individually in each room.
Our thermostats are calibrated for max energy sevings.