The future of heating is now and it is infrared!
Our mission is promoting new far infrared technologies. This solution can change our perspective not only on heating our homes but also for other aspects of our live health, food production, charging station. As a manufacture we can see that production and running cost can have significant role for CO2 emission.
We can assure our partners and contractors that whole process from obtain raw materials for production to final product is with environment in mind. Contact Matt directly on.
For many years we try to find best heating solution for our customers and contractors. We believe far infrared heating mats is future of the industry, so we try to find the highest quality product, after many years of testing we decided to use Korean technology and customize for European market. Quality of the heating elements is highest in the world. By working with many foreign partners gradually we strengthen our position in the international arena. Successively we invest in sustainable development, expansion and improvement our products.
If you are architect, property developer or have your own building company and are interested in new energy efficient and Eco friendly heating solution, do not hesitate to contact us. We can offer favorable terms of cooperation, provide the highest quality product, training and service.
up to
%
SATISFIED CUSTOMERS
Manufacturer of heating films
We can offer highly effective far infrared heating system for all accommodations baced by all safety certificates.
Our innovative products can significantly reduce heating cost and improve thermal comfort.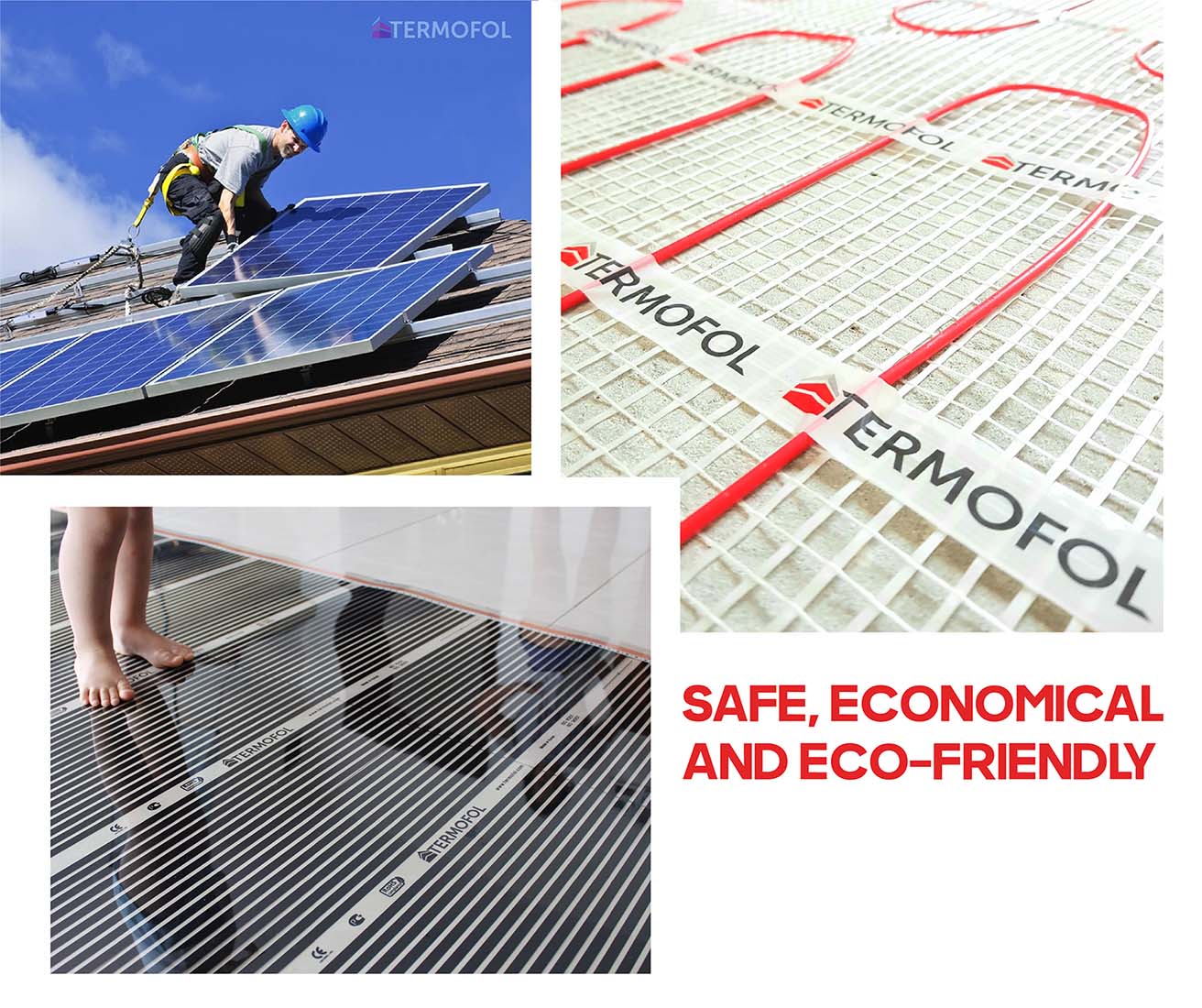 EXPERTS IN INFRARED TECHNOLOGY
SAFE, ECONOMICAL AND ECO-FRIENDLY HEATING SYSTEM FOR ALL GENERATIONS
EXPERT SERVICES
WE LIKE TO MAKE YOU FEEL MORE ON YOUR HOME
01
HEATING FILM
The heating film is installed as a direct or storage underfloor heating. The direct underfloor heating is the assembly of a heating film directly under the floor panels without raising the floor level, thanks to which we can also install them under the existing floors.
02
HEATING FILMS SETS
Our offer includes wide choice of insulations and necessary accessories for heating film installation. We provide installation service and offer professional advice and after sales support.
03
HEATING MATS
The electric heating mats can be used as a primary heating source or as an installation of the supplemental heatingof the room, gaining the effect of the warm floor. Our heating mats are offered in the sets ready for assembly.


04
THERMOSTATS
The heating film installed in the system of the storage underfloor heating is an ideal mix of the heating film and a heat battery – an anhydrite spout. An anhydrite spout works as a radiator, it warms up for a long time, giving the heat for a long time.
Future is now and it is infrared
Most Energy efficient system in the word.
BENEFITS OF HEATING INSTALLATION
There's no need to build and construct a chimney
Place saving, lack of the boiler-house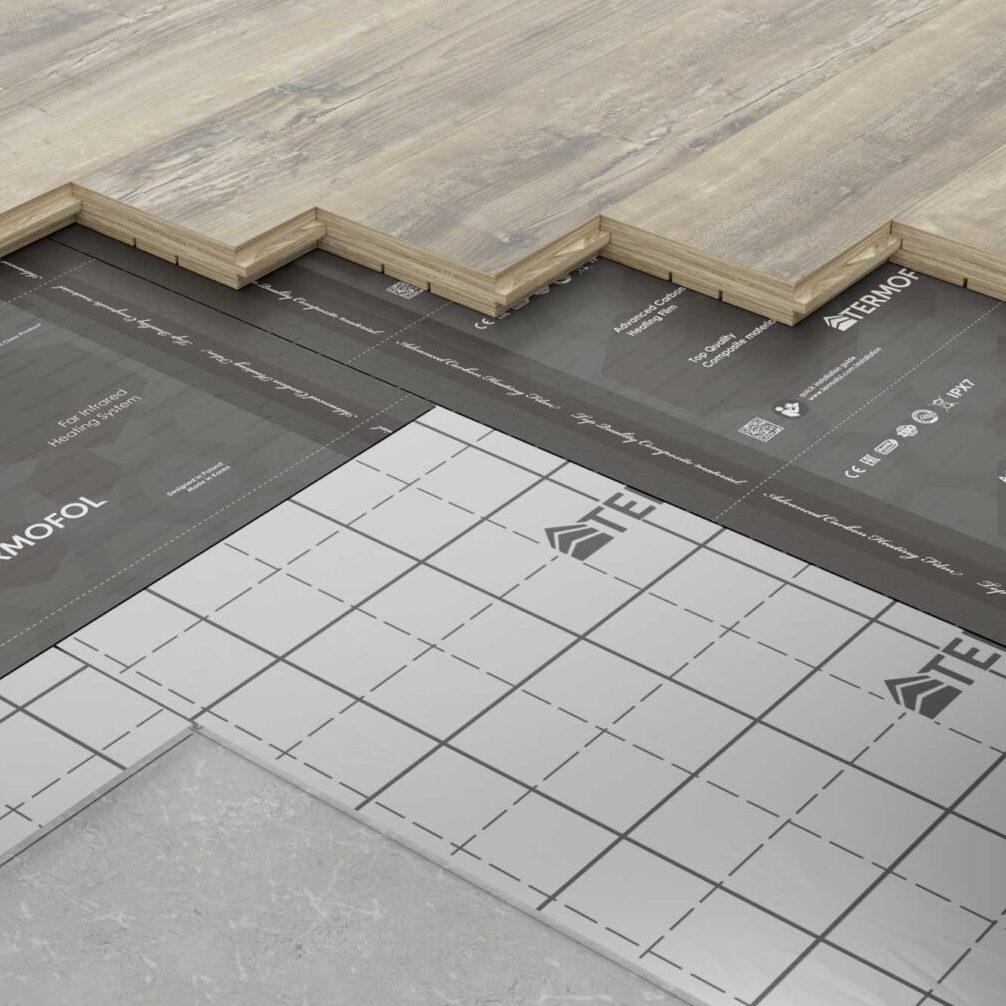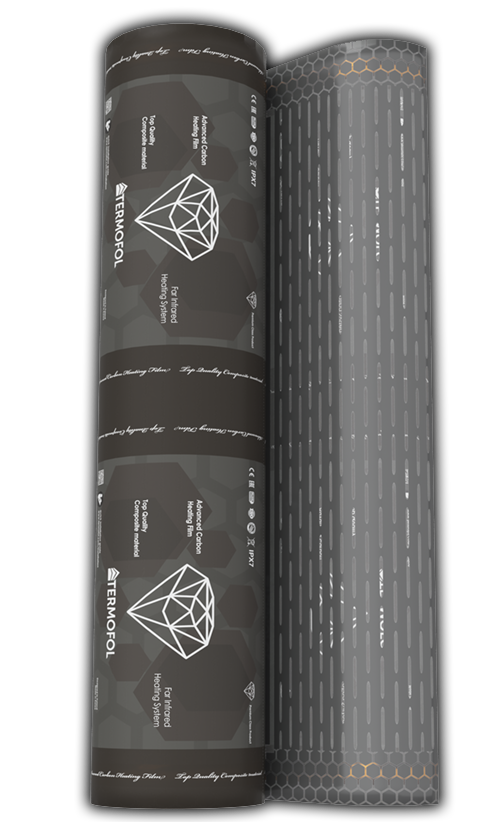 Our premium far infrared heating product, Diamond heating film combines grate design with great care for every detail. Every component at manufacture process is highest quality. we use the latest scientific experience of nano-molecular carbon structures designed and manufactured in Korea 2022 newly developed and manufactured. This product has no substitute or competitors on the market and is available in 24 Delivery time.
FAR INFRARED HEALTH BENEFITS
Google Nest® Learning Thermostat
– 3rd Generation, Black
The Google Nest thermostat learns what you like and creates a schedule for your home, all you have to do is turn it up and down for a week and Google Nest will programme itself, turning the heat up and down to suit your schedule – learning when you go to bed and when you get up and the temperature you like! It uses its sensors to adjust the heat just in time to reach the temperature you want and learns how long it takes to heat your home. Using sensors and your phone Nest knows when you are away and will turn down the heat accordingly. Using your mobile phone, tablet or laptop you can control your hot water and heating remotely and using the handy Google Nest APP you can track your energy consumption over the month and receive suggestions as to how you can save energy.